Go Back
Trailer Modifications & Maintenance
We do not recommend at any time or under any circumstance modifying the axles of a trailer to accommodate a larger axle on a trailer. Your trailer was designed specifically for a certain size axle and the frame to support this axle size along with its specified cargo. If you modify your trailer axle you are running a great risk of danger as your trailer was not designed to handle more than its original axle size, or weight capacity.
Central Trailer Sales of Tulsa recommends that you only use proper trailer tires on your trailer. They are designed to manage the weight, heat, and their side walls are typically stronger than standard vehicle tires. We even go as far as recommending that you purchase tires that have additional ply. Standard trailer tires range between 6-10 ply from the factory. The higher ply tires are typically more expensive, however they are much more resistent to friction heat, side wall collapse, and road hazard damage. The greater the ply the greater strength your tires will have and protect you from road hazards, and any type of dangers.
Always use factory OEM parts whenever possible when repairing your trailer. Those parts were designed to the specifications of your axle, brakes, lighting system, or hitch mechanism. Do not try and modify aftermarket parts that are not specifically designed for the manufacturer of the axle, or any other component of your trailer as it could affect the performance of your trailer, or safety.
Lastly there are a few things that you can do to make your life a little bit simpler when towing a trailer. If you have a utility trailer with a wood deck it is very helpful to prevent wood from rotting by applying some Thompson's water seal on the top deck of wood. Your trailer will look better and the deck will last far longer with a little water seal. Additionally greasing your trailer bearings when you put it away for storage, adding some trailer tire covers, and of course making sure that your trailer is well secured safely to prevent trailer theft.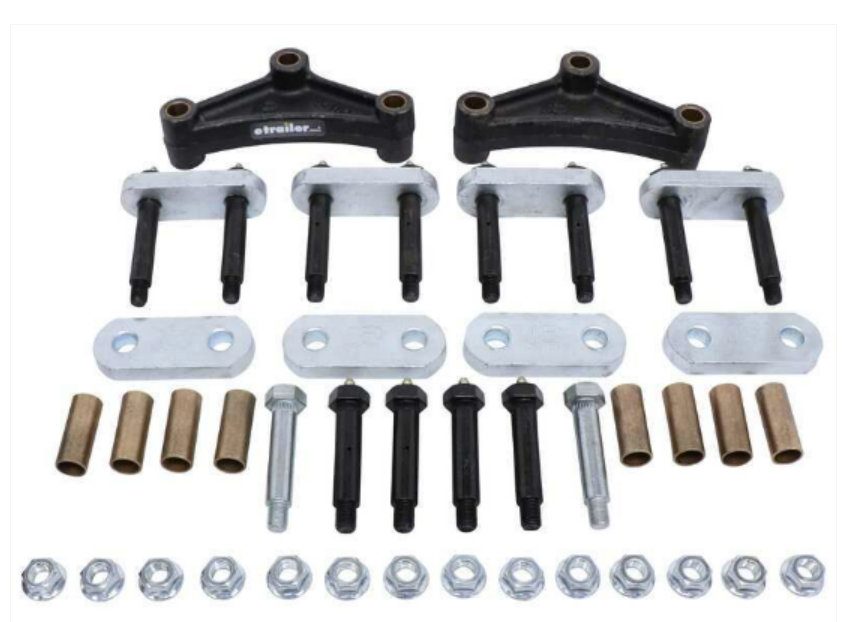 We hope that these tips are useful to you and really appreciate you taking the time to read them so that your trailer towing experience is safe and enjoyable.