Go Back
Trailer Braking Control Modules make for safer towing.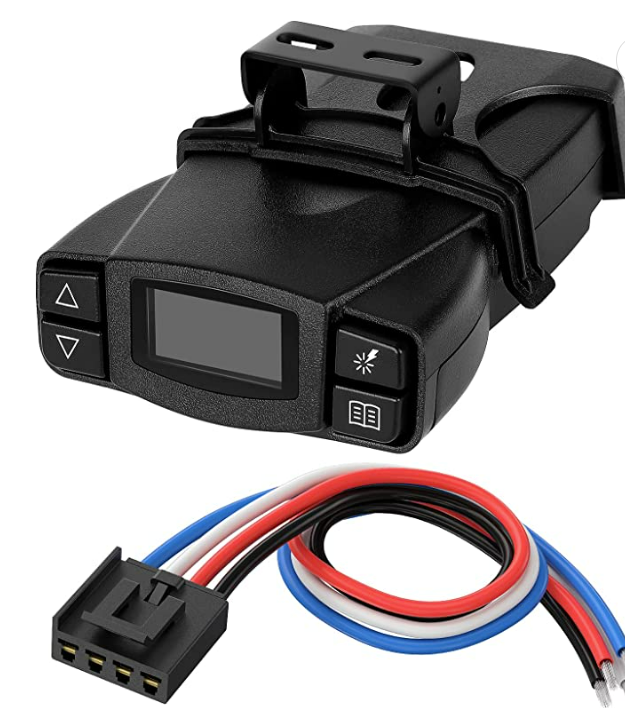 Most newer trucks are equipped with the ability to have a trailer brake controller. The brake controller is a fantastic device that allows you to regulate the amount of braking power on your trailer. It takes the stress of all the braking on your vehicle and distributes some of the braking power required to the trailer. This is a fantastic device that makes all the difference in the world especially when you have heavy cargo, a motorcycle, an ATV, equipment, and tools in your trailer that weigh a lot.
Once you have tried using a trailer with brakes and one without you will never want to use a trailer without brakes again. You feel much safer, the braking is immediate, and it is a lot easier to control your vehicle as well as the trailer in tow. In the event that your vehicle is not equipped with the factory-installed brake controlling mechanism, you can go to the local store or to our shop and purchase a module that can be easily wired into your factory wiring harness and control the braking system in your trailer. Most vehicles from the last 1990s are prewired and accept a trailer brake module that connects to the factory vehicle wiring harness with the ease of a compatible molex plug.
Most tandem axle trailers are equipped with electric brakes that work together with your vehicle braking system. The stopping power is incredible and really helps keep you safe as well as your cargo. Once you've tried them you will never want to drive your vehicle with a trailer without trailer brakes installed. This is a small investment that will make your trailer towing experience and safety much more enjoyable and safer than relying on your car or trucks brakes contoling the enertia of the vehilce with the trailer in tow.